Academy awards
Academy awards are given to honour current outstanding contributions within the field of quantitative sustainability assessment
The Academy awards are given in appreciation of contributions of outstanding quality, within the last or current year, within the field of quantitative sustainability assessment, in the form of either conference presentations or scientific publications. Equal weight is given to scientific content and application/communication.
In 2017, the Academy awards will be presented at the SETAC-Europe 23rd LCA Case Studies Symposium and are supported by Elsevier and Springer: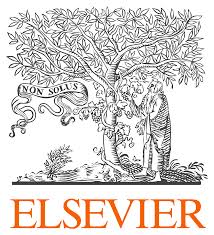 Elsevier will offer 12 months free promotional access to an article authored by each of the 2017 Award Winners submitted to Journal of Cleaner Production or Resources, Conservation & Recycling. This term applies to high-quality articles submitted, peer-reviewed and accepted by the journals. The authors and their published articles will be profiled together with the Academy Awards on the Elsevier journal website as Virtual Special Issue across the two journals. In addition, the profile will be promoted through the Academy network and social media. All articles need to be submitted before June 1st 2018 in order to participate in this Virtual Special Issue. 12 months free promotional access will be guaranteed immediately after publishing.
Springer and the International Journal of Life Cycle Assessment will offer a Springer Book Voucher in the amount of EUR 200 to each of the 2017 Award Winners.